Alaska Caribou Hunts
World Class Trophies and Alaskan Adventure
Testimonies
Gallery
The Dates
Map
Accommodations
Our Caribou hunts take place deep in the Alaska Range and Brooks Range of Alaska.
Caribou are also great to hunt in combination with Dall Sheep and Grizzly Bear and you do not need to put in for any draws in the areas we hunt. We have smooth logistics for our hunters-getting you into base camp quickly and efficiently. At some locations depending on the camp departure point, we provide a staff member to meet you at the airport and get you transitioned through heading to base camp.
Our staff provides detailed gear lists and spends extra time going over each item that will help to ensure your success. We use proven equipment that is designed and based on mountaineering use and is often very light weight, high tech, and efficient. Our food menu consists of a wide variety of options- from some light weight freeze dried meals to more deluxe grilling back at base camp. We supplement with ample amounts of fruits, vegetables, and fresh meats and dairy. You can be sure that we'll also have plenty of snacks and warm drinks to keep you full in between our main meals.
All trophies taken on a hunt are professionally prepared and taken care of at base camp. We use proper techniques and methods to keep the hides in the best condition possible. For Dall Sheep, we highly recommend a life size mount and also favor preserving velvet on any Caribou taken in the early season. Both create a stunning mount that will be sure to quickly bring back all the memories of your hunt when looking upon them.
Testimonials
"My son Craig and I had a wonderful hunting experience…the backcountry experience was superb and what I had hoped to experience. The best part about the trip was standing on top of the mountains in such beautiful splendor and feeling immensely free and happy and fortunate to experience a hunt that I had dreamed of for 30 years." – Steve R.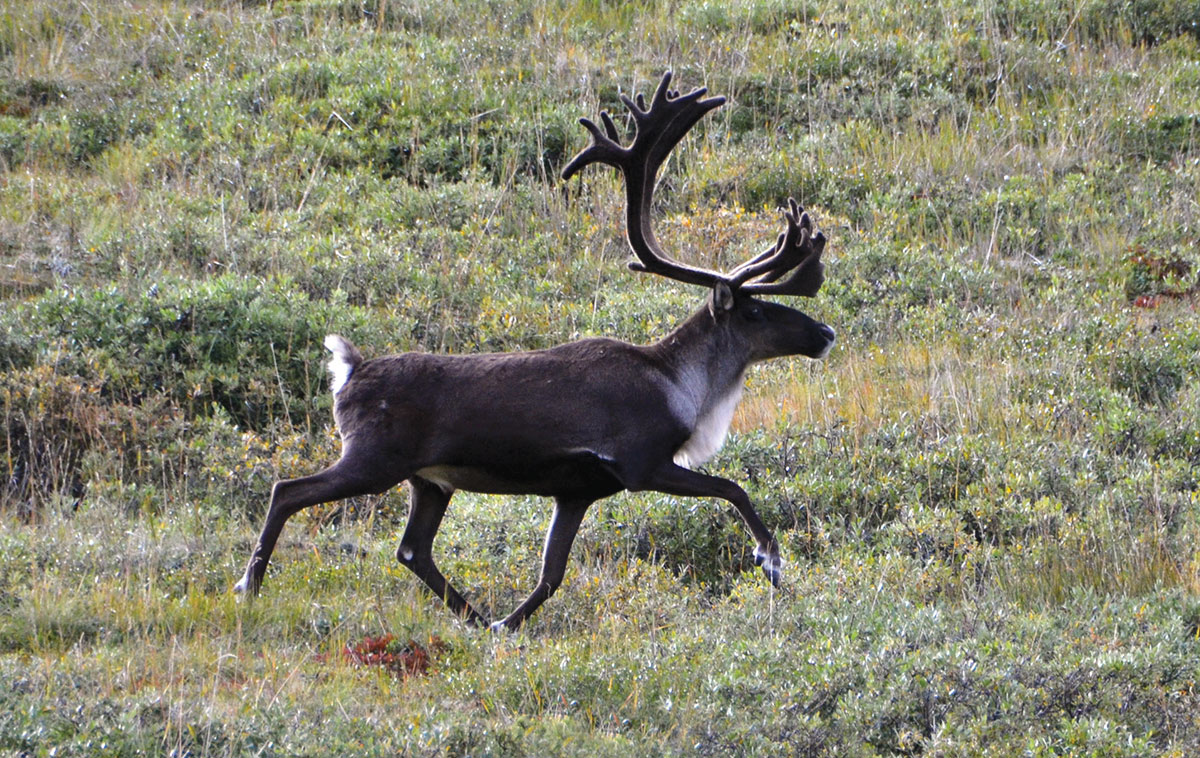 "Another awesome hunt in awesome country with Preston and my guide, Joe. They were great to be with and took good care of us. I enjoyed the beautiful scenery and the remote feeling of the hunt area, being in a place where very few people go. The quality of the animals 1– 10, were a 10. I was very fortunate to harvest a big-racked caribou in velvet on the first day of the hunt and also a good old ram near our spike camp on the same day. The outfitting was exceptional and I was well-pleased with my guide!! It was a wonderful experience in the Brooks Range! One very happy hunter." – Daniel M.
Hunting Dates
Our Caribou hunts are conducted in August and early September each year. Depending on the hunting area, we use different methods of transportation into our areas by either small aircraft or horses. Newfoundland pack dogs are also used in some areas for packing support. If our hunters choose not to carry a pack, extra help will be on the hunt either in the form of a packer, horses, or pack dogs.
Pricing & Booking
Request Pricing & Book A Trip
Contact Us
Hunt Locations Caribou hunts take place in the Alaska Range and the Brooks Range of Alaska. These remote areas provide Alaska's best trophy Caribou and are a great stand alone hunt or addition to a Dall Sheep or Grizzly Hunt.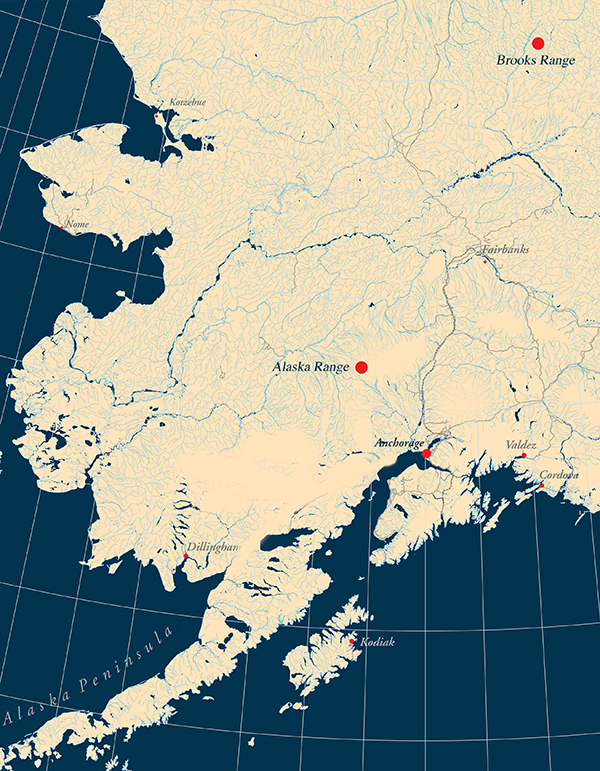 Accommodations
Our Caribou hunt camps consist of spacious alpine style tents. All supplies are flown in on small bush craft to some of the most remote and beautiful areas of the state. We provide the highest quality gear to make sure the hunters are equipped to handle the elements and to make their hunt as enjoyable and successful as possible.